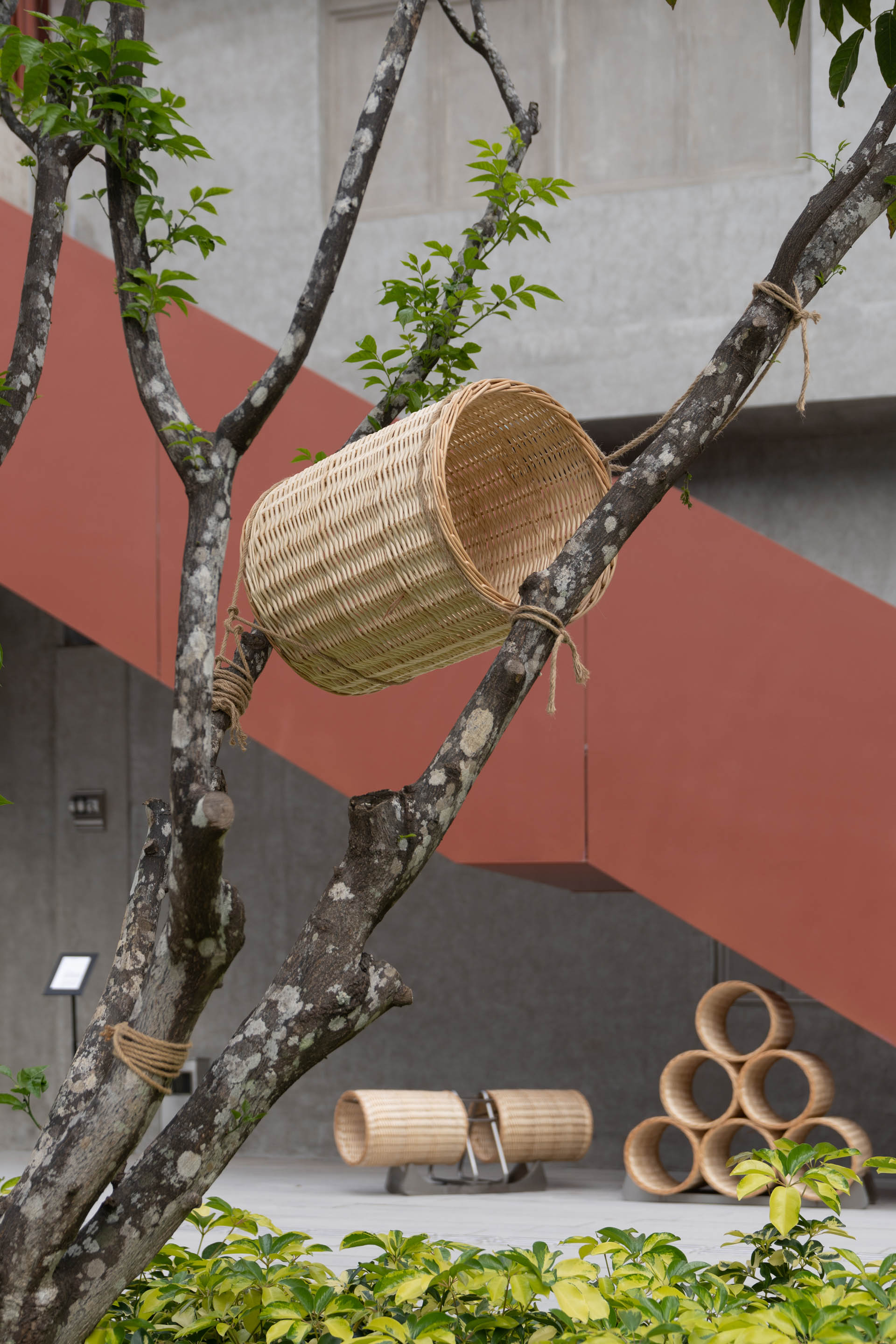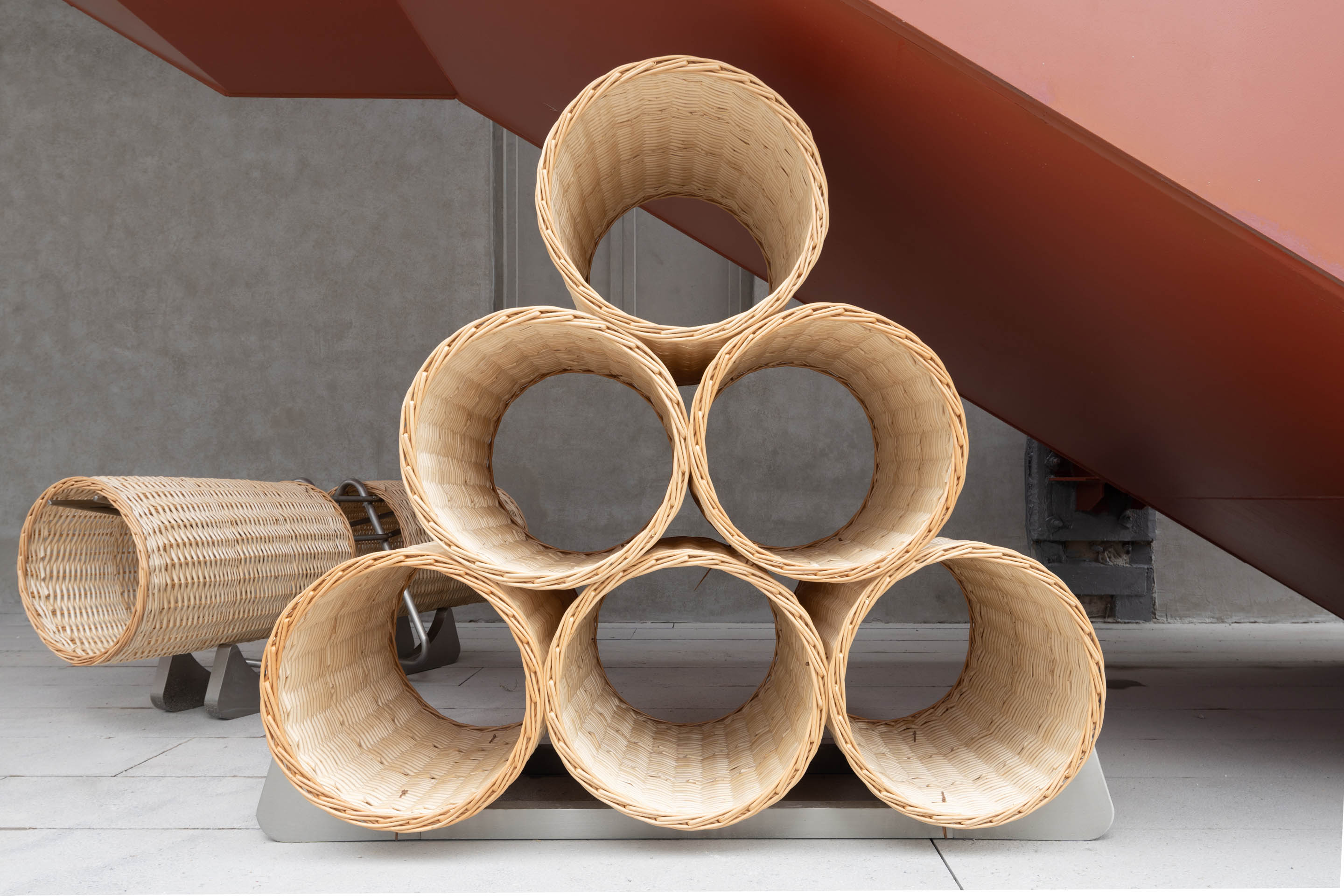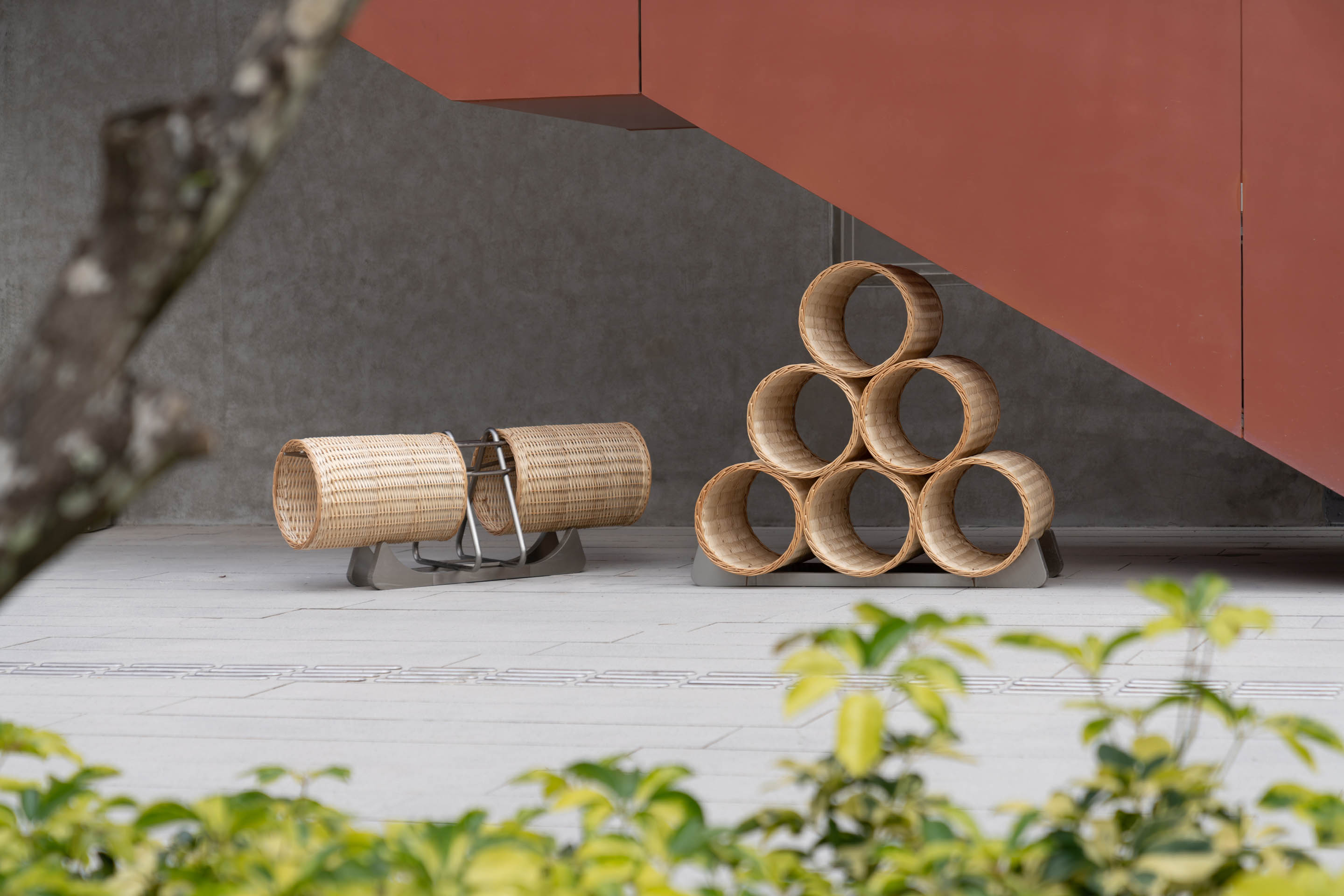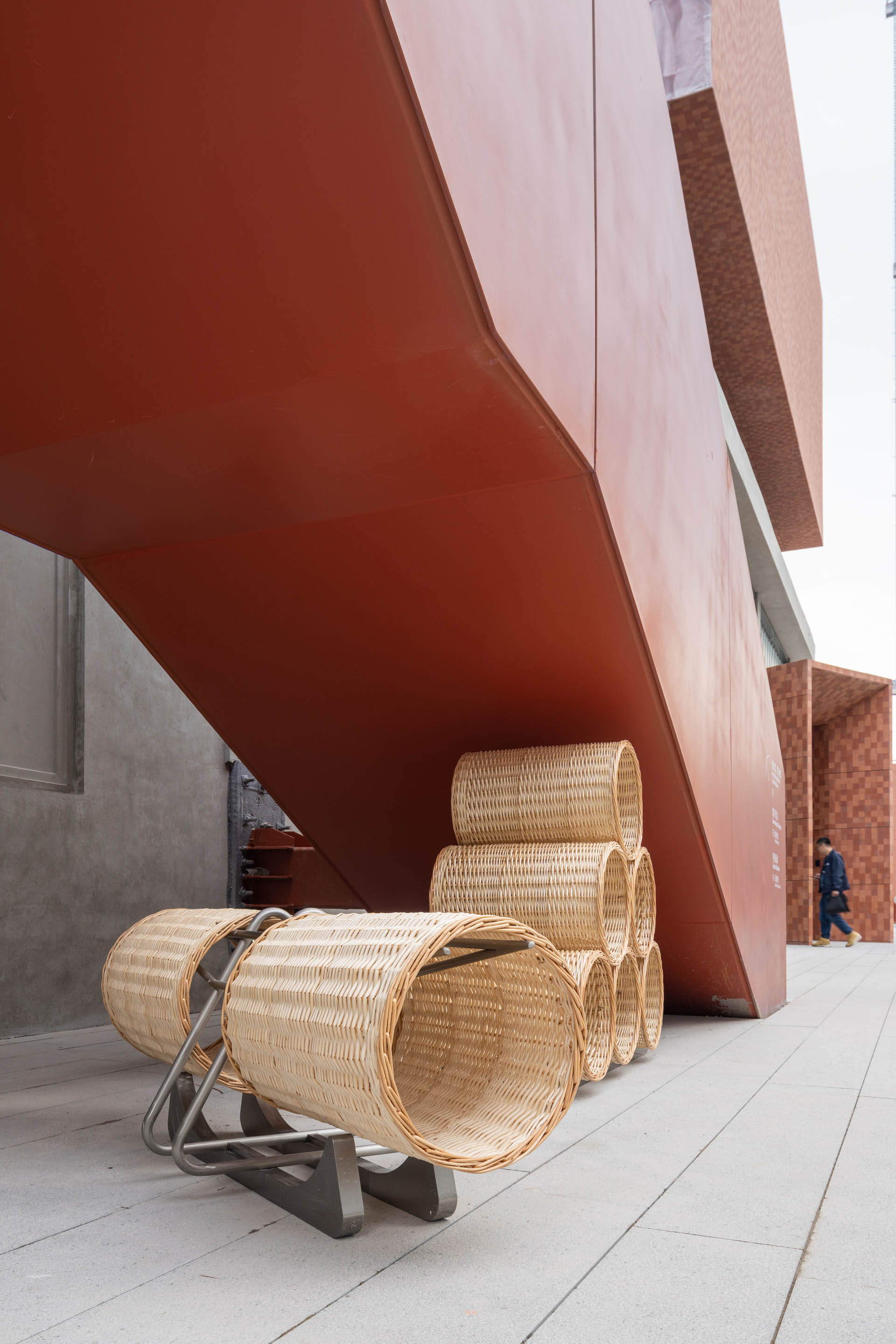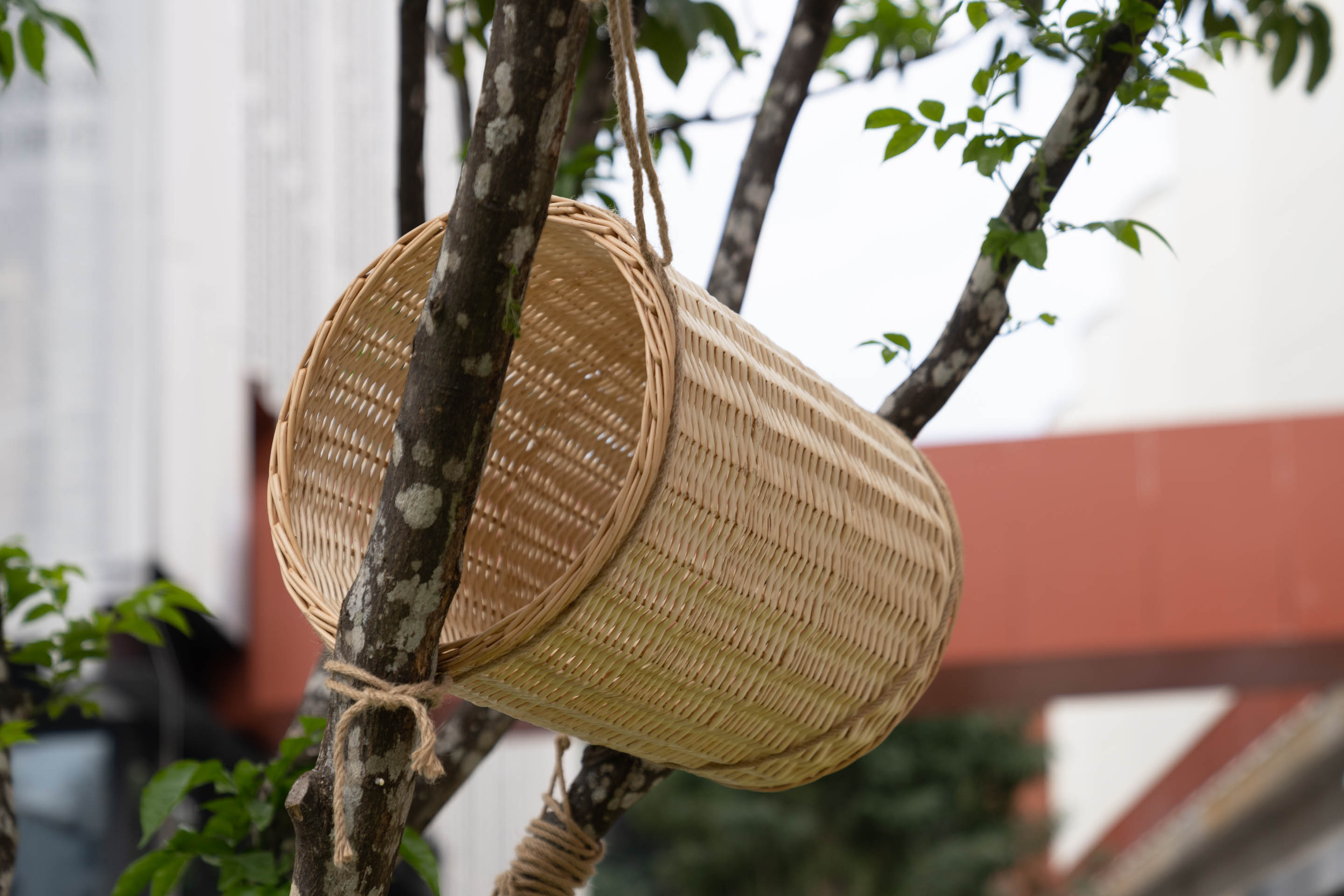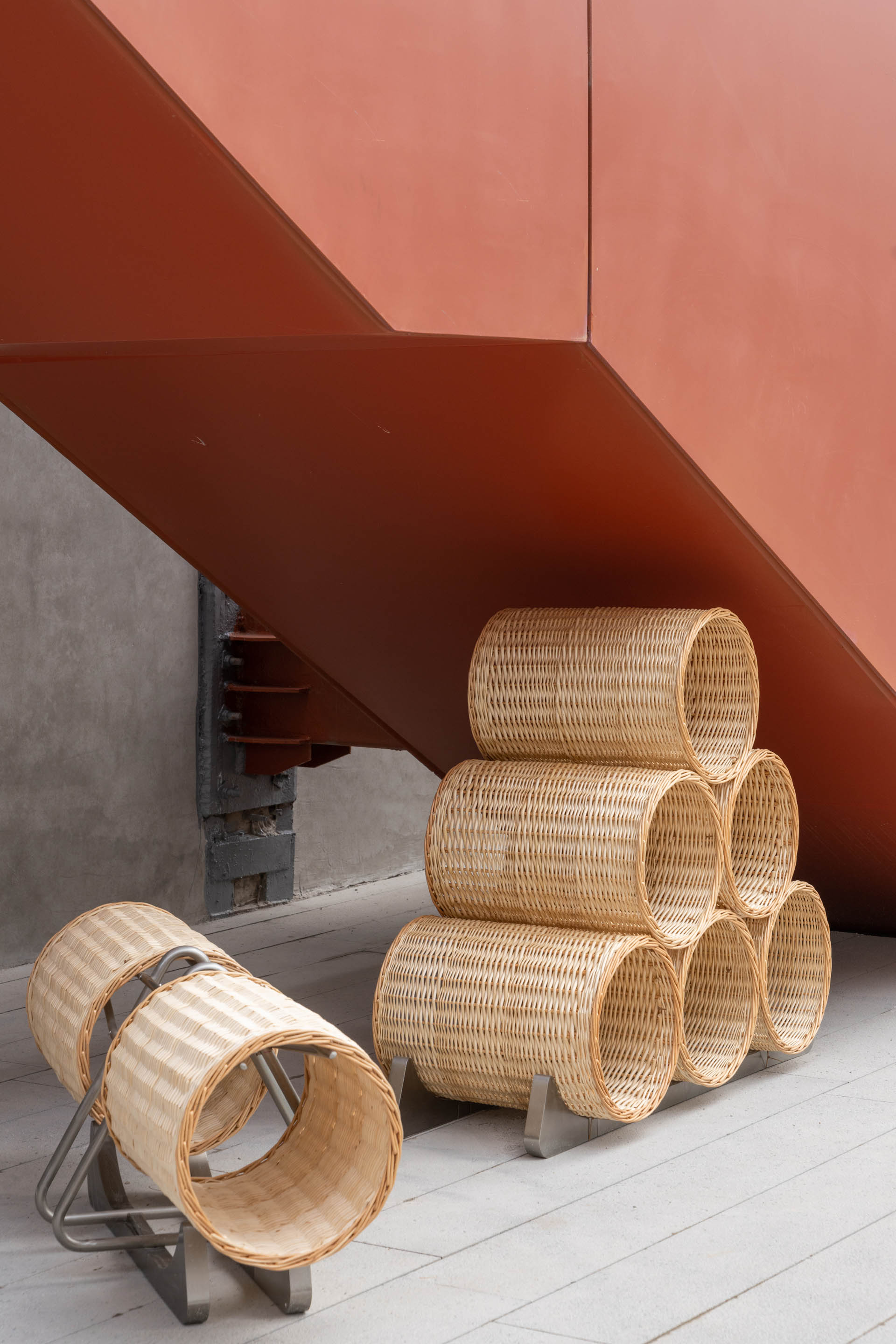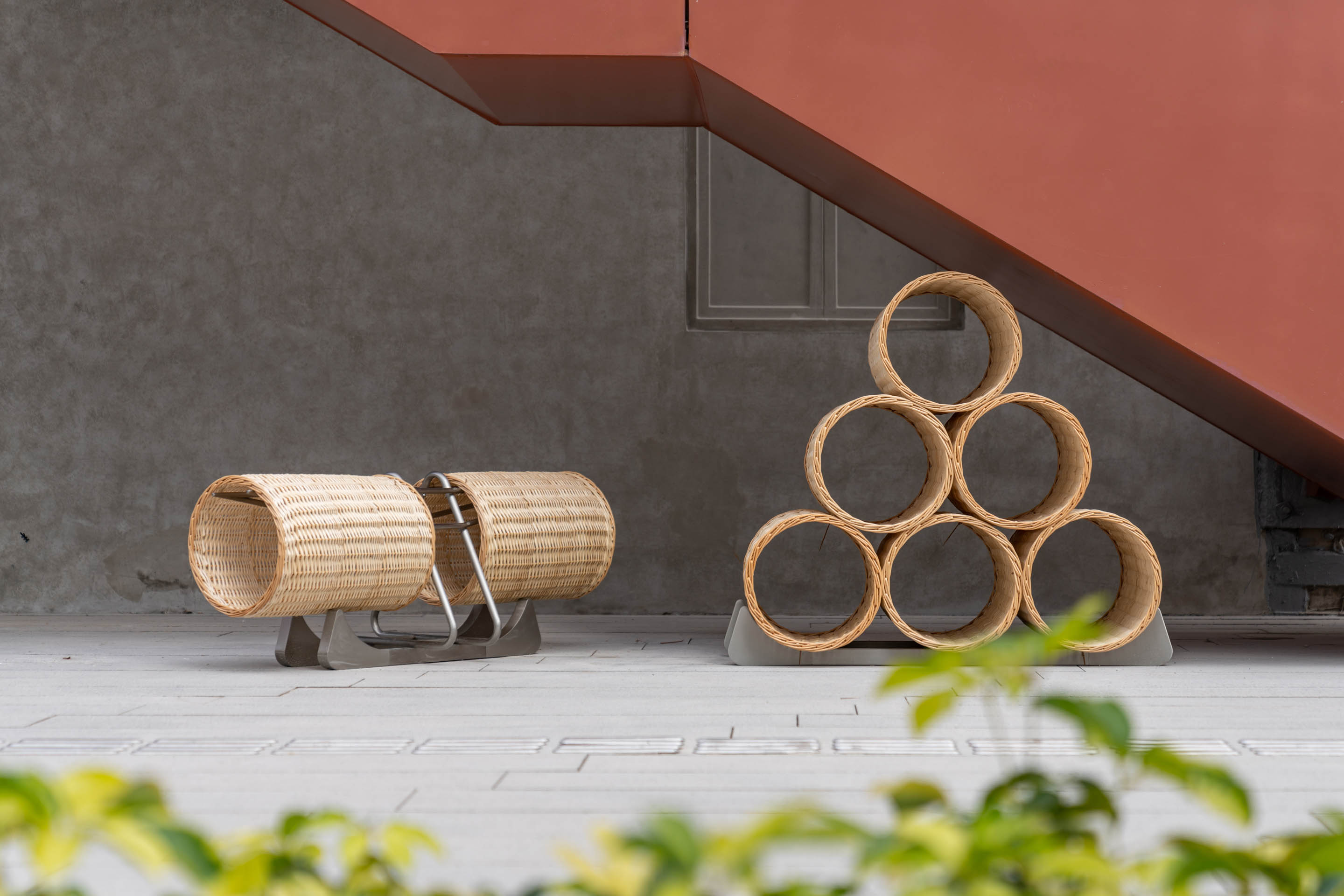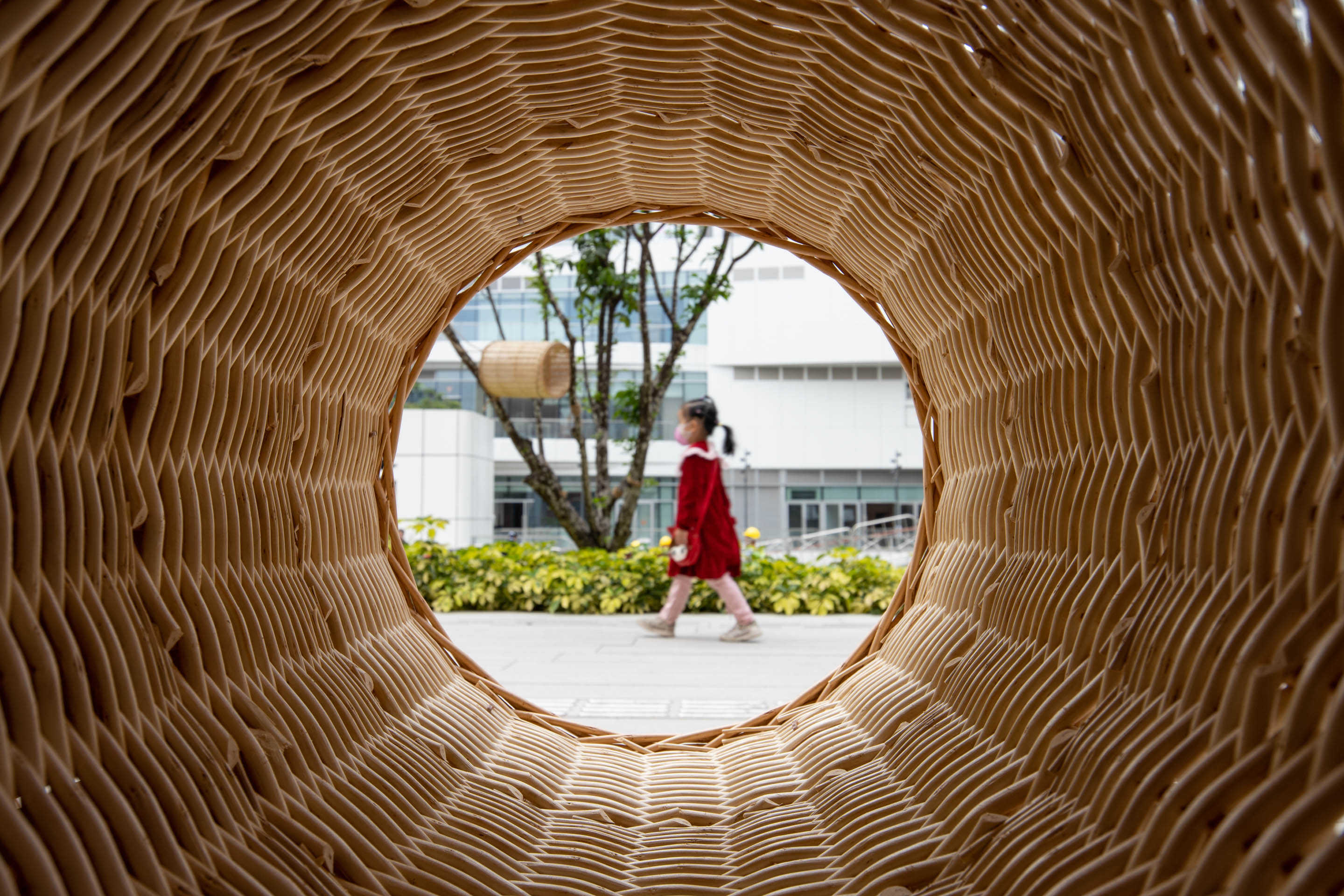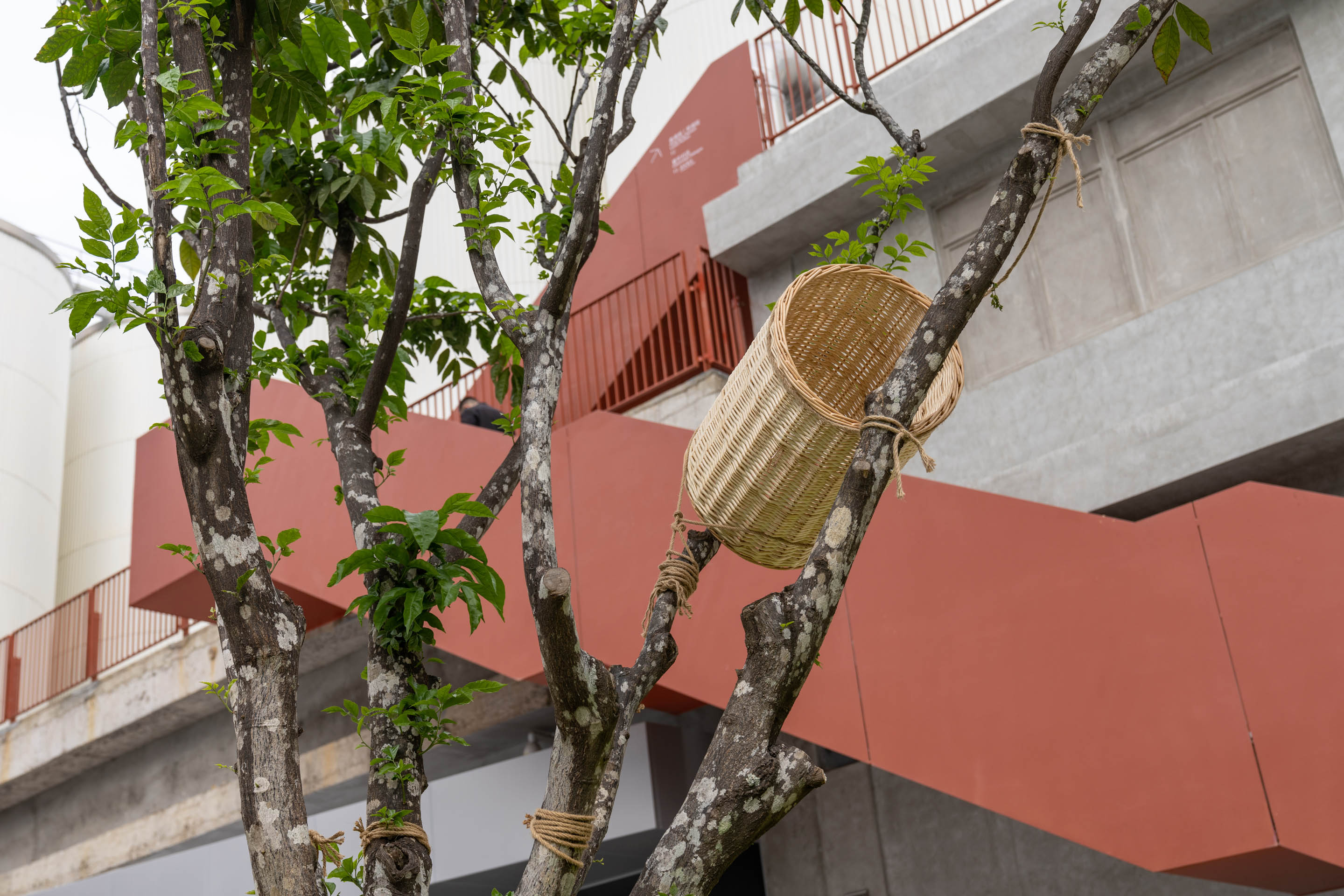 CAT-TUBE was exhibited at UABB Biennale
Wang Zigeng, one of the chief curators of the exhibition, invited 31 architects and designers to participate in the UABB special section "Home for Stray Animals" to "make nests" for stray animals in the city, and to design and make green and low-carbon homes for stray animals with building and living wastes, encouraging Shenzhen citizens to bring their pets to the exhibition. At the invitation of Mr. Wang Zigeng, the curator of the Biennale, Mr. Zhang Zhiyang, the host designer of ingameoffice, provided an art installation of "Cat tube sucking cat artifact" for the stray animal section.
"This unit represents a shift from 'humanism' to 'all things are equal'. Designing more Spaces for animals might help people see a different picture of the city than they do now." Zhang's first principle when designing the Cat Sucking Artifact was "catism", making the design most comfortable for cats, rather than cool.
Each rattan tube is an independent space, which can be assembled by single hanging, double hanging and multi-body splicing. It can be placed on the branch of a tree, which is a more secure place for the cat who is good at climbing trees. It can also be placed on the wall of the building, convenient for residents to put food; Multiple canisters stacked can accommodate multiple cats, forming a "community" of stray cats.
"The beautiful picture of people living in harmony with stray animals is a sign of the improvement of urban civilization." Zhang Zhiyang says the natural material of rattan can visually add natural elements to the concrete city and create emotional links that evoke the countryside. The stacking of rattan tubes echoes the stacking of cement tubes in the city, reminding people of the impact of urban development on the survival of animals and the natural environment.